Commercial virtual fitness is BOOMING.
Due to COVID-19 restrictions, virtual fitness training has exploded in popularity. Much of our lives revolve around the digital world through our smartphones, tablets, and smart TVs. As a result, virtual fitness training methods have been easily adopted by consumers and fitness industry leaders have worked diligently to expand the virtual fitness training world.
Devices and apps that track and monitor your workout success have led the way for newer more advanced technologies. Now, gym-goers can facilitate their own workouts with fitness instructors from around the world, using only a mobile device. By using a virtual connection, consumers can access exciting new ways to work out anytime. Many of our commercial customers have seen success by integrating virtual services into their business models.
Companies like Wellbeats, Les Mills, Hydrow, Escape Fitness, and Expresso make it simpler than ever to join a virtual class and work out with friends, family, or anyone else connected around the world. Additionally, Sony has created Advagym, a revolutionary virtual fitness technology for gym-goers and gym owners. Most wearable and mobile devices can now be connected to the virtual fitness world.
Wellbeats-
Wellbeats is a company that is changing the game when it comes to virtual fitness. The Wellbeats app offers a wealth of on-demand fitness classes for users of all ages and fitness abilities and has a variety of options to encourage employee wellness. The Wellbeats system can be installed on any mobile device, as well as incorporated into a studio fitness area. With over 500 virtual classes, working out has never been easier.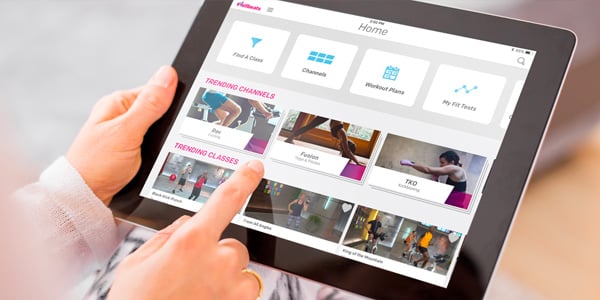 Les Mills-
Les Mills has developed a new way for clubs to get involved with daily at-home workouts. Les Mills allows for clubs to use their own branded apps to connect their users. Members can feel comfortable integrating their entire workout routine into one spot. Les Mills offers over 600 workouts to choose from. With so many on-demand choices and new workouts added regularly, users will never be short on workout options.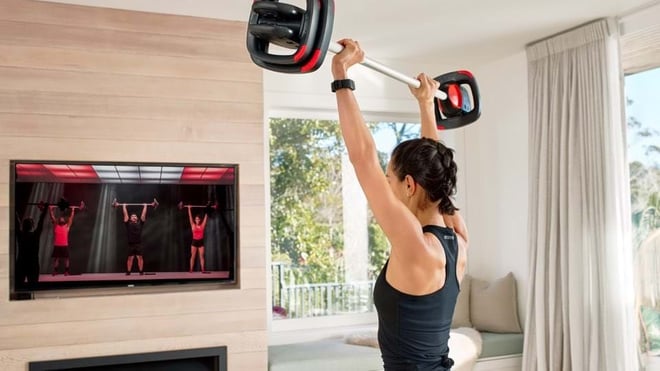 Hydrow-
Hydrow has taken rowing to a whole new level. Rowing is a sport that has been around for centuries and Hydrow has engineered a virtual rowing experience that brings the water to you. Rowers are able to choose their own workout schedule with live and on-demand options.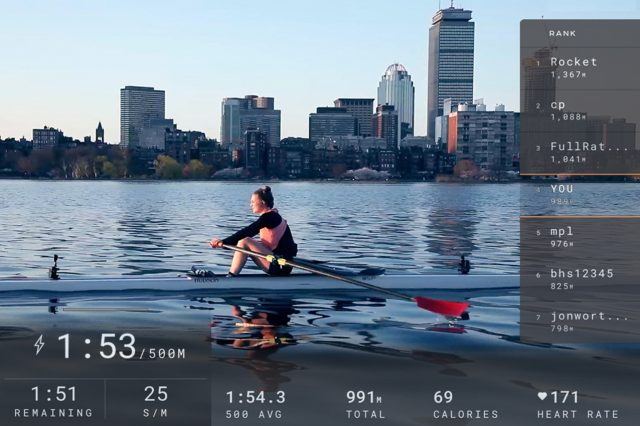 Escape Fitness-
The Escape Fitness app provides customer curated workouts designed to pair with Escape Fitness equipment, giving users a specialized virtual personal trainer experience.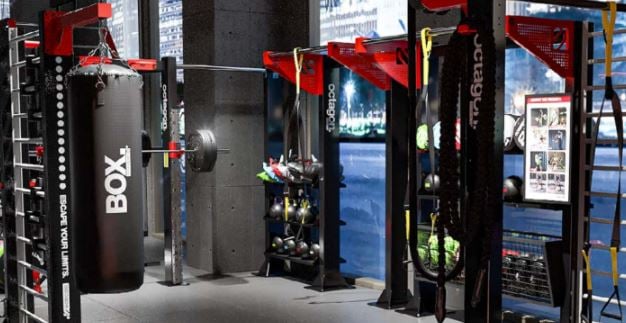 Expresso-
Expresso offers a unique online competitive cycling atmosphere. Cyclists can race against each other online, and establish themselves as king of leader-boards for a variety of races and activities. Riders can compete with their friends or other riders from around the web.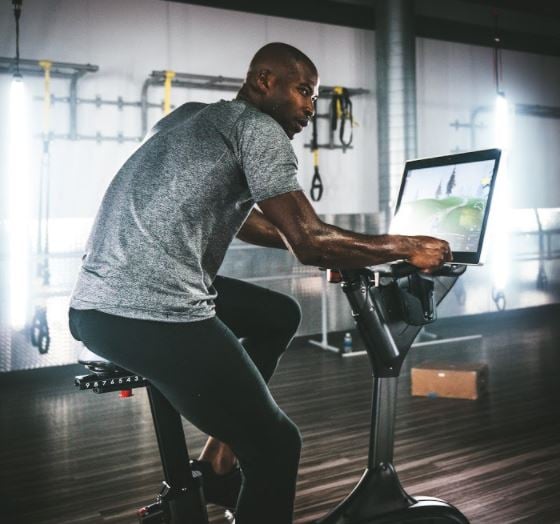 Sony-
Sony has created a unique technology with Advagym. With Advagym, gym-goers can connect directly to a piece of workout equipment. This allows the user to be virtually connected while still using fitness facilities. Gym owners have never been able to analyze user and equipment data like this before and users have access to all of their fitness data. Personal trainers can work with more clients than ever, and give them targeted workouts based on the information Advagym provides.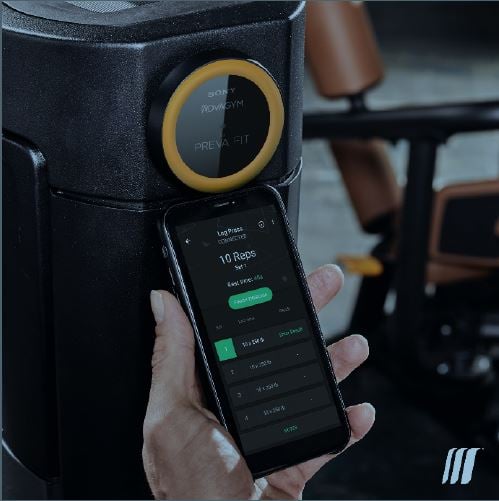 At Push Pedal Pull our commercial sales reps are experts when it comes to all your virtual fitness needs. Integrating these products into your facility is a simple process when it's done right. Push Pedal Pull is your go-to Virtual Fitness training expert.
Push Pedal Pull and our sales reps really know their stuff when it comes to integrating virtual fitness training into your facility. Whether you start the design process from scratch or add virtual services to an existing facility, Push Pedal Pull is your one-stop virtual fitness training shop.
Click on the links to learn more about the companies and products mentioned above:
Wellbeats - Click Here
Les Mills - Click Here
Hydrow - Click Here
Escape fitness- Click Here
Expresso - Click Here
Sony - Click Here
About Push Pedal Pull:
Since 1985, Push Pedal Pull has been your local exercise equipment experts. We are an industry pioneer and a recognized leader in the sales and service of premium fitness equipment for both residential and commercial settings. Today, we are one of the largest fitness equipment dealers in the country, and now celebrating our 30th year of growth and stability in the specialty fitness industry.
Visit www.pushpedalpull.com/commercial for more information.