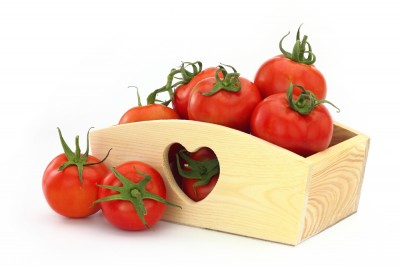 It's been said that food can be the fastest way to someone's heart. While the phrase usually describes courtship by way of a tasty meal, we encourage our readers to think about how the foods they eat may be affecting their heart health as we conclude American Heart Month.
It should come as no surprise that a heart healthy diet means limiting unhealthy fats and cholesterol. Trans fats are especially discouraged. Mayo Clinic recommends avoiding cooking with butter, margarine and shortening. Healthier substitutes include olive oil (which can actually lessen bad cholesterol and lower your risk of developing heart disease), nonfat cooking sprays and other oils low in trans fats like sunflower, canola and sesame oil.
Go with a low fat options whenever possible. The American Heart Association recommends skipping fatty salad dressings, swapping out calorie-laden milk, yogurt and cheese for their low-fat or fat-free counterparts and cooking with egg whites as opposed to the yolks.
Paying attention to sodium intake is also important. Try using your own seasoning as opposed to pre-packaged seasoning, which often contains too much salt. You may be shocked to discover how much sodium is contained in well-loved foods. Read this WebMD article to learn about which foods contain the most salt. Here's a sneak peek: frozen dinners, boxed cereal and deli meat are among the most surprising culprits.
Opt for lean meats or fish when eating for heart health. The American Heart Association recommends trimming the fat off of meat, and looking for "select" or "choice" cuts of beef instead of "prime." Meat that is marked "loin" and "round" also typically has less fat. When eating chicken or other poultry, eat the lighter meat instead of the darker meat.
In need of some cooking inspiration for your heart healthy meal? Check out this slideshow by Health.com that displays a selection of ticker-friendly foods. Pick a few ingredients and get cooking.
What are some ways you'll eat to cultivate a healthier heart this spring?