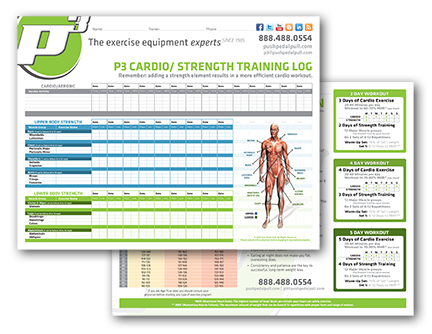 ---
Push Pedal Pull has developed a 30 day workout planning sheet to help you get your fitness program off to a good start. Our 30 day workout plan will help you develop either a 3, 4 or 5 per week workout schedule - whatever will best accommodate your needs. Plus the workout sheet helps you integrate both cardio and strength training into an integrated plan to get you on the road toward your own fitness goals.
Want to get right to the point? Click here to get the workout planning sheet.
Still need more information?