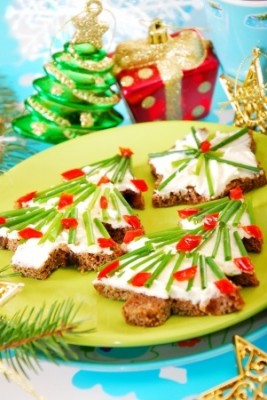 The holiday season is the absolute worst for sticking to a diet. Cookies, cakes, candies – they're everywhere, and they're convenient. The good news is that there are things you can do to plan for healthier eating throughout the entire season.
Plan in Advance
Just as you might plan your breakfasts, lunches, dinners, and snacks throughout the rest of the year, continue to do so during the holiday season. Make sure you keep plenty of fresh fruits and vegetables on hand, washed and prepped so they're easy to grab and eat or pack for a meal on the go. Yes, the holiday season can be incredibly busy, but making the time necessary for food prep will not only ensure you're eating healthier but will make you feel a bit less stressed as well.
You should also make a plan of attack for special holiday parties and meals. It's OK to indulge in holiday foods if you monitor your portions and consider the timing. For example, a lot of families eat their big holiday meals during the middle of the afternoon – after lunch but earlier than a normal dinner. How will you compensate for the odd timing before and after the meal? Will you eat breakfast a little later and plan for a lighter late-evening snack?
Bring a Favorite Dish
There are tons of healthier yet flavorful alternatives to most of the holiday side dishes we've all come to love. If you're worried about a lack of choices, volunteer to bring a dish or two and make sure it meets your nutritional criteria. No one needs to know you made the dish with alternative ingredients – especially if it tastes great.
Reconsider the Alcohol
Your friends and family members are proud of their signature cocktails, but alcohol consumption is a huge holiday sabotage. That said, a drink or two in moderation won't mess up your healthy lifestyle too much. Just make sure you eat something before you indulge to help control your blood sugar levels; and try to avoid drinks that are made with high-calorie mixers. It's incredibly easy to drink too many calories, especially during the holidays and wherever alcohol is concerned.
Plan for Dessert
It's OK to have dessert during the holidays as long as you don't go crazy at the dessert buffet. Carefully consider what you've had to eat so far that day and choose a treat you can enjoy in moderation. Take a smaller serving size, pass on the extra icing or whipped cream, or even share your dessert with another person.
They key to keeping your meals healthy during the holiday season is planning – planning for the healthier foods and planning for an indulgent treat or two. Meal planning doesn't take a lot of time and you'll be a lot happier when you step on the scale in January.