When we think of all the things that we should change in order to improve our health and fitness, we mostly think about things to change during the day. We aim to change the way we eat, manage stress, and exercise.
Turns out, if we spent a little more time prioritizing positive change to what occurs at night (our sleep), we would be a lot better at improving what goes on during the day, and thus be better at improving our overall health and wellness.
We all know that sleep is good, but I'm not too sure we understand just how good and how essential it is for us to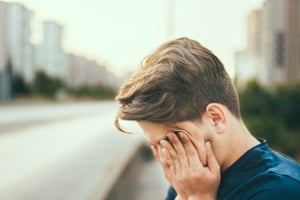 be healthy. We're like kids when it comes to being told how important sleep is. We nod our heads, let it go in one ear and out the other, and continue living our exhausted, sleepless lives. Because of this, I'd love to spend some time going over the realities of sleep and what can happen if we don't get enough of it.
As you may have heard. Sleep helps us regulate the main signals in our body because sleep helps us regulate our hormone functions. Hormones are like traffic controllers in our body saying "hey you, estrogen, go this way and do that. Hey, testosterone, go that way and do this." When the traffic controllers in our body are screwed up, everything gets out of whack. When our hormones are skewed, things like fat loss, sound health, and improved function seem nearly impossible.
---
Do you want to learn more about how sleep effects your health and weight loss? Download part four of our Health and Wellness Series, Benefits of Sleep!
---
ABOUT THE AUTHOR

Adam is a fitness professional, baseball fan, and cookie fanatic based in Fort Collins, Colorado. After hanging up the cleats, he found a strong interest in the human body and how it performs. Since then, Adam has been transforming lives through fitness in a fun and encouraging atmosphere. As an ACE CPT and Fitness Nutrition Specialist, he is constantly moved to help people improve in all walks of life.