When something works we love it, right? Of course, why wouldn't we? If something works, there's no reason we shouldn't stick with it. Things are a bit more complex when it comes to health and fitness, though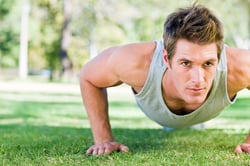 .
Getting married to an idea, concept, or modality of training is never a good idea. When something works during your health and fitness journey, that's great. However, that doesn't mean it's always going to work.
Why? Well, our bodies don't understand fat loss and muscle building. It only understands survival. So, our bodies adapt after a while. Therefore, changing it up is always a good idea in order to keep your body progressing.
So the question today is: how does this apply to HIIT? Although HIIT training is one of the most effective ways you can burn fat and improve the explosiveness of your muscle fibers, it's still something that your body can adapt to. Similar to most things in life, there is a time and a place for HIIT.
Below are a couple of seasons where I believe HIIT training can be extremely beneficial for you.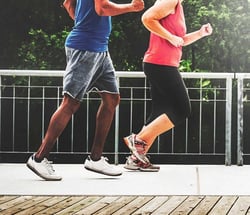 Accelerating Fat Loss
As we know, HIIT training can be an extremely effective mode of training for fat loss. So, as you approach your fat loss goal, sprinkle in some HIIT training in order to accelerate your fat loss. I advise that you use HIIT training as a last-resort when it comes to fat loss. It will be more effective when you use it exactly when you need it. Let's say you want to get to your fat loss goal in twelve weeks. Incorporating HIIT might be a great idea at the start of week nine or so, after you've done other things to lose fat (clean up your diet, eat in a deficit, perform strength training, etc.). If you do HIIT over and over and over, it may lose its effect on your body fat.
Improving Sport Performance
Another opportunity to get the most out of HIIT would be in preparation or improvement for an explosive sport or activity. If you play baseball, performing sprints during your HIIT training will improve the effectiveness of your fast-twitch muscle fibers making you more explosive in your acceleration while stealing bases. Whatever your sport or activity is, performing HIIT will improve your performance in movements that require power and acceleration. Put a couple days of HIIT training into your week while preparing for your activity, and work on improving your fast twitch muscle fibers throughout the season.
Note What Works Best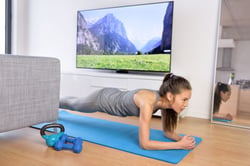 Similar to nutrition, it's never the best idea to stick to one thing forever just because it worked once. It's always good to cycle different elements of your nutrition and training in order to figure out what works best for you, your goals, and your performance. Keeping a log of everything will help with this. Take notes on how HIIT improves your fat loss and performance, and take notes on when it begins to plateau. With this knowledge, you'll be able to plug HIIT into your routine in order to get the most out of your training to get to your goals quicker than you ever have before.
---
Do you want to learn more about HIIT Training? Look for next weeks blog post or download our FREE HIIT Training Workout Guide.
---
ABOUT THE AUTHOR

Adam is a fitness professional, baseball fan, and cookie fanatic based in Fort Collins, Colorado. After hanging up the cleats, he found a strong interest in the human body and how it performs. Since then, Adam has been transforming lives through fitness in a fun and encouraging atmosphere. As an ACE CPT and Fitness Nutrition Specialist, he is constantly moved to help people improve in all walks of life.