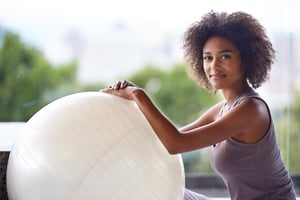 If you want to improve your health and fitness without having to actually go to a gym, a home gym can be just what the doctor ordered. There are many reasons why people choose to workout at home. You'll find that you can get a great workout without even having to leave the comfort of home as long as you have some good equipment. Check out these benefits of having your own home gym.
Privacy – The age-old problem with gyms is that people who aren't in great shape but need to be are self-conscious about going to workout with others who are in better shape. Working out at home eliminates that problem. You don't have to worry about what you wear to workout or how others perceive or judge you.
Freedom – Working out at home means you can listen to whatever music you want without having to wear headphones. You can also set the temperature to your preference and you never have to wait to use a machine. You also don't have to work out during conventional hours and you can break up your workout into multiple sessions during the day without having to go back and forth to a gym.
Convenience – One of the best reasons to have a home gym is the convenience it provides. You don't have to drive to the gym and battle the traffic or weather. You can workout whenever you want without having to worry about traveling. If you don't have much time you can workout for 10 minutes instead of having to drive to the gym and then back home.
These are just a few of the many benefits of having a home gym. For all the equipment you need, visit a Push Pedal Pull location near you today.