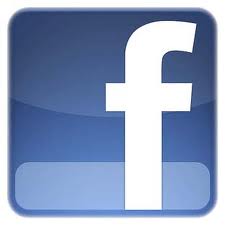 We have a suggestion for you to try out: get techy in order to get toned. Technology has always helped man evolve. Now, with dozens of helpful apps, websites and more, there's never been an easier time to use technology to improve your health. Here are some great ways to use technology to tighten your body.
Pinterest
Pinterest is a website that functions as an online bulletin board. While it is currently invite only, it's not too hard to land an invite from a user. The concept is to "pin" images from around the web and compile your found items into a board to share with your followers.
Use Pinterest to collect healthy recipes, ideas for fitness gear, new exercises and more. One great way to use Pinterest for your health is to pin inspirational images, whether it be a rock-hard body in a fitness ad or a few words of wisdom. You can search Pinterest with a word and see what others have pinned for that topic. One result found for motivation read, "Someone busier than you is running right now." Touché. Now that's enough to make you lace up those sneakers and take to the streets.
Facebook
It may be hard to believe that Zuckerberg's creation could be used to increase your fitness (after all, it can be a time-stealer) but believe it or not, Facebook can be used for health. With the new Timeline layout, groups are now easier to use than ever. Create a running group and have members share successful runs, upcoming races and more by posting within the group. You'll see the updates by looking on the left-hand side of your newsfeed. This allows you to coordinate workout goals with friends and family members out of town.
Still not convinced? New fitness apps are being added to Facebook to incorporate into your Timeline and help you track progress. The app MapMyFITNESS directly integrates into your Timeline.
Apps
Have a fitness need? There's an app for that. Affordable, portable and easy to use, apps can be a great way to turn your phone or tablet into a fitness aid. Here's a look at some of the most popular fitness apps.
Livestrong Calorie Tracker- $2.99
This app will not only help you track your food intake, but will also help you measure your hydration level, exercise routines and calorie burn. Struggle with motivation? This app sends you daily reminders to encourage you to hit your weight loss goal.
Fitness Buddy- $.99
This app will not only help you track your workouts, but also help you complete them by showing you HD videos of how to use different types of equipment. It can help you target different muscle groups by showing you the exercises that will isolate your intended area.
Nike Training Club- free
Use your phone as your personal trainer with this app. There are over 85 custom-built workouts featured, with the chance for you to unlock exclusive workouts from celebrity trainers and athletes. The app is complete with videos and audio support, as well as a built-in rewards system.
So what are you waiting for? Grab your favorite device and start downloading and doing! What are some pieces of technology that you enjoy using before, during or after your workouts?